The online meal delivery market in the Philippines is forecast to reach US$3.8 billion by 2023, growing at a CAGR of 13.62% during the forecast period (2023-2027). According to Statista research, the online food delivery market in the Philippines is experiencing rapid growth due to the increasing demand for convenience and variety in dining options.
Market potential remains strong as the user penetration in the meal delivery market will only reach 16.7% in 2023. In 2021, foodpanda led the online meal delivery market in the Philippines with a market share by revenue of 58%.
Since 2007, foodpanda has partnered with PLDT Enterprise to enable its business. More recently foodpanda upped its technology investment with the adoption of IoT solutions from PLDT.
The IoT SIMs provide devices with reliable connectivity. These allow businesses to transmit data and communicate with other devices, making them an essential component in building and deploying IoT applications and solutions.
IoT SIMs are also more secure and flexible, making them a perfect digital tool for today's evolution in delivery and logistics businesses.
Significance of IoT SIMs
IoT SIMs enable foodpanda to optimise operations and access real-time data gathering.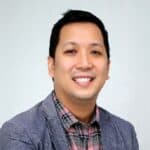 This level of data localisation and connectivity enhances the food delivery company services in ways that result in improved efficiencies and a better overall experience for both merchants and customers.
According to Robert Jay Sumulong, Smart IoT category head at PLDT Enterprise, IoT enables businesses to manage multiple devices seamlessly in an integrated platform. "With full control over connectivity, companies can drive operational efficiency and unlock their true potential," opined Sumulong.
Partnership to power innovation
According to Luis Antonio Yanga, commercial director at foodpanda Philippines, the company's partnership with PLDT Enterprise reflects the organisation's commitment to delivering top-notch services and tailored solutions for our partner vendors.
"With IoT solutions, we are at the forefront of innovation, enabling our restaurant and merchant partners to optimise their business operations while providing a seamless experience for our customers," he continued.
PLDT global president and CEO and PLDT enterprise revenue group head, Albert Villa-Real, emphasised the strategic role of IoT in driving business transformation and improving customer operations, saying, "PLDT Enterprise understands how innovation is essential for success in today's dynamic market. Our collaboration with foodpanda showcases the power of technology to reshape industries, and IoT is a key enabler of this transformation," he elaborated.
More sustainable food delivery industry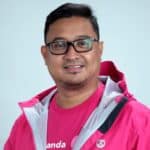 Reflecting on its partnership with PLDT Enterprise, Leopoldo De Castro Jr, foodpanda Philippines' Finance Director, says: "Our partnership with PLDT Enterprise and the adoption of cutting-edge solutions like IoT position us at the forefront of digital transformation. Together, we are poised to revolutionise the delivery business sector and create a sustainable future for our customers and stakeholders."