Utility providers are grappling with the quickening pace of energy transition as an urgent response to climate change, and to escalating pressure about how power is produced and consumed. At the same time, they are faced with a tangle of counter pressures as markets put a premium on energy security, and some governments even extend fossil fuel reserves. But despite complex geopolitical dynamics, and challenges on every side, investments in new technologies and models continue to grow, and the vision for once-in-a-lifetime energy transformation is very clear.
But the pace and the pressure is coming to a head, and forcing the energy market to make hard decisions. This goes down to root-level conversations about how to architect and provision digital change, to make utility networks smart and sustainable. It means that utility providers – supplying electricity, gas, and water, plus other essential resources – must think bigger than just smart meters, for example. Ireland-based SIM specialist Kigen, recommending cellular for sundry smart utility data, notes the industry is busily upgrading to more advanced metering infrastructure (AMI).
Rather than simply automating manual meter readings, and perhaps sharing live usage with consumers in order to drive behavioural change, new AMI systems are geared to automate data across the whole 'grid' – or 'network' in the cases of gas and water distribution. "The industry wants to move to AMI… to manage the supply and demand, and the whole energy mix, and to start to develop services and applications on top," says Bee Hayes-Thakore, vice president of marketing at Kigen. "And cellular is well set for AMI – for that kind of future vision," she adds.
As the market seeks to solve the energy crisis, and as it turns to tech for answers, so the challenges trickle down to change makers in the rank and file, producing gadgetry to combine into AMI systems. Hayes-Thakore says: "While there has been a lot of intent to make this more sustainable pathway to AMI, meter manufacturers are having to make really hard decisions about which technologies to use." The point is that metering infrastructure is supposed to stay in the ground for a long time – for decades in some cases – and the industry has to live with the decisions it makes now. 
For Kigen, the time has come to take cellular more seriously – as a connectivity technology which will last better than anything else, even in a fragmented market that has tended to make weird technology choices. "Cellular has changed," she says. "While it has always competed with these other technologies, it is different now. It is easier, less complex, lower cost." But why? What has changed? The answer is eSIM, of course. As well as broader rollout of cellular IoT networks, the arrival of embedded SIM (eSIM) technology promises easier logistics and longer service.
Loic Bonvarlet, senior vice president of product marketing at Kigen, reflects: "For metering, there is one big constraint – which is longevity in the field, and true for any type of meter, but specifically gas and water [meters], which are not connected to a power supply. Some of these have to last in the field for 20 years – on a single-charge battery that you never touch for its life. Which presents two challenges: a long life battery, or power regime, and a long-life connectivity service, which works in sometimes difficult environments and also survives telco and network changes."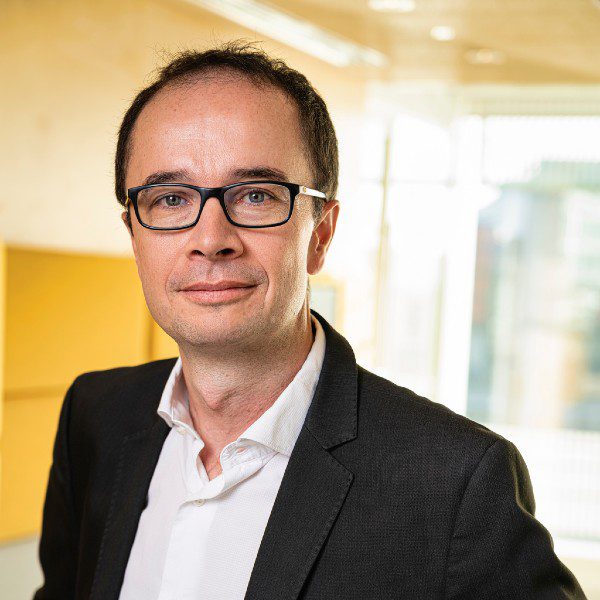 The logic about service continuity is plain: if an airtime contract is signed for a period of five years, initially, and the operator misses targets or goes bust, or the utility finds a better deal, then the option to port the service remotely to a new provider is a major advance. "In the old world, you have a stack of SIMs for all different SKUs, and solder them in and pray you never have to change them. In the new world, you can load the profile late in the manufacturing process, and download a new one, as required. So you don't have to touch the physical SIM after production."
But hang on. Twenty years? Is that right? And how can you achieve that with a cellular IoT module? "Yeah, that's the regulation [on water meters] in North America – which says 20 years of service, or eat the financial penalty. Which means [manufacturers] have had to think hard how to achieve it – by optimising things that consume power. And in the end, the real drain is not the computing of data, but the transmission of it. Connectivity is the costly element. So you want to be sure what you transmit is worth transmitting – meaning the meter data and not much else."
Part of the discipline is about limiting transmissions from water meters – perhaps to no more than a one message per day. But the art of power optimisation in battery-powered IoT is a community production, which cascades through the whole supply chain, explains Bonvarlet. "The big meter makers are looking at their supply chains – who is supplying the data transport, whether it is public or private infrastructure; about the device management platform, whether it is third-party or in-house – to optimise, test, and validate these kinds of accelerated usage scenarios."
As an ecosystem exercise, it goes right down to SIM-level, he says. "They work with companies like Kigen for anything related to eSIM management, connectivity management – to optimise all of that as well."
To be continued…
For more from Loic Bonvarlet and Kigen, check out the recent webinar on smart meters, and check back for the attendant editorial report, out at the end of November.